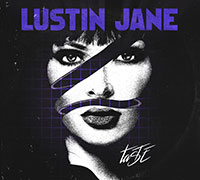 Lustin Jane is a rock band from Sparta, Greece.
On October 2012, George (Guitars- Vocals), Sam (Guitars), John (Bass) and Yianni Mitrakos (Drums) while jamming, decided to form a band to create their own music.
After several live shows, they endered the studio for their first recording. In May 2016 their first release, Taste(EP) saw the light of day!
Now they are performing live shows to promote Taste (EP), and composing new songs.
https://lustinjaneband.bandcamp.com/
https://www.facebook.com/LustinJane/
http://www.pictaram.com/user/lustinjane/3099898051
https://twitter.com/LustinJane
https://soundcloud.com/lustin-jane